Barcelona, 1st August 2023 – Crypto Snack, an emerging leader in the world of cryptocurrency payments, real estate and the global sports industry, announced today that professional footballer Martin Braithwaite has become a shareholder in the company.
Martin Braithwaite, an internationally known Danish footballer, competes in the Spanish LaLiga, having played for FC Barcelona and currently playing for RCD Espanyol. His football skills have also seen him earn a stable place on the Danish national team. Martin is also known for his investing acumen, with an interest and stake towards dynamic innovation and technology opportunities. As a shareholder of Crypto Snack, Braithwaite will advise the leadership team and promote access to exclusive experiences that will bring fan engagement to the next level.
"I'm excited to be a part of Crypto Snack's mission to democratise the access to and use of cryptocurrencies in everyday life, starting by bringing them closer to the worlds of football and sports", said Braithwaite. "I believe that blockchain technology has the potential to revolutionise the world, and I want to help spread the word about its benefits. I am excited to collaborate with Crypto Snack to grow the Snackers Community, bring in additional benefits, and spread awareness on how cryptocurrency can be a game-changer in our lives".
Crypto Snack is revolutionising the world of sports and fan engagement with Blockchain & Web3 technology. With its $SNACK token, Crypto Snack has opened the door to an exclusive world of sports experiences, allowing fans to engage with their favorite teams and players in an entirely new way. With the addition of Martin Braithwaite to its team of shareholders, Crypto Snack is poised to expand its reach and bring the benefits of cryptocurrency to an even wider audience.
Crypto Snack offers a revolutionary Global Crypto Payment service that enables companies, institutions, and clubs to easily and securely accept payments in crypto currencies. With Crypto Snack, businesses have the opportunity to reach a new, larger and constantly expanding customer base. In addition, Crypto Snack is working on a unique rewards program, utilizing its own token, $SNACK, to bridge the gap between the digital and real worlds, encouraging adoption and engagement.
Snack is a utility token on the Binance Smart Chain (BSC) that can be found on major exchanges such as PancakeSwap and XT.com. It can be utilized for investment opportunities, gaming purposes, gaining access to exclusive experiences, and taking advantage of multiple benefits offered by its official partners.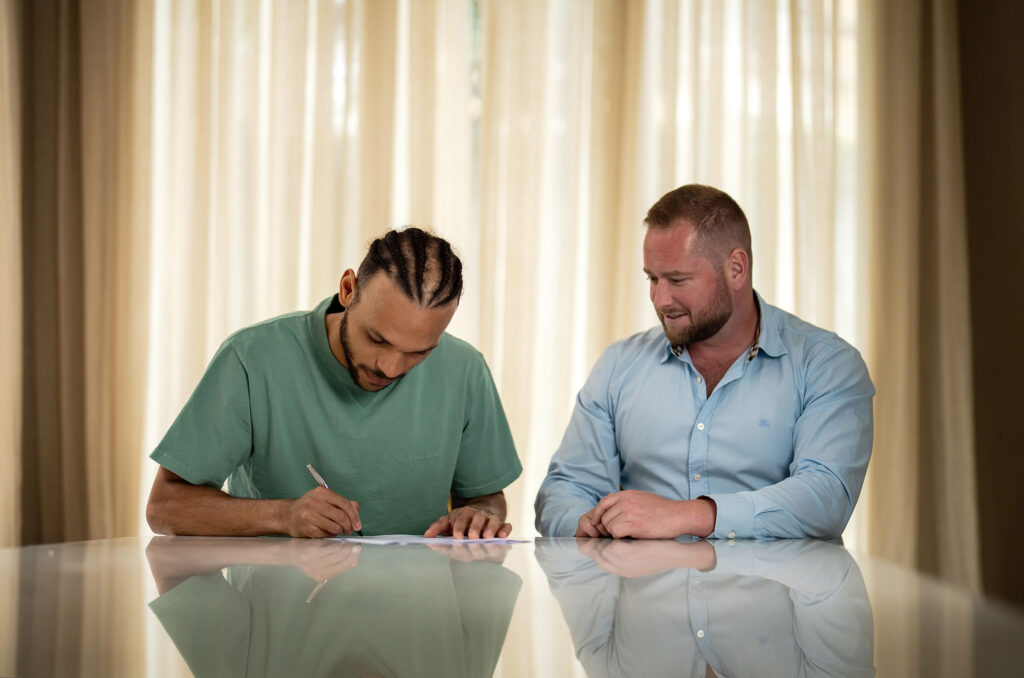 "We're thrilled to have Martin on board as a shareholder," said Crypto Snack CEO Stuart Morrison. "Martin is not only a talented athlete, but he's also a forward-thinking investor who understands the potential of blockchain technology. We believe that his involvement with Crypto Snack will help us to reach new audiences and continue to educate people on the advantages of cryptocurrency".

Crypto Snack is committed to establishing a secure ecosystem for users to access the $SNACK Token and the world of Blockchain/Web3 technology, motivated by a passion for sports and exclusive real-life benefits. With the addition of Martin Braithwaite to its team of shareholders, Crypto Snack is well-positioned to become a leader in cryptocurrency payments, real estate and the global sports industry, and to assist more people in understanding the potential of blockchain technology and how it can be applied to everyday life.